Onsite Storage Made Easy

Shelving and storage racks keep files, marketing materials and other supplies organized and accessible. Bin storage racks, modular units, pegboard, and slatwall organization units are easily modified for changing storage needs. Racks and other accessories offer bulk storage and accommodate large items for organizing warehouses and stock rooms.
Your Local Tennsco Distributor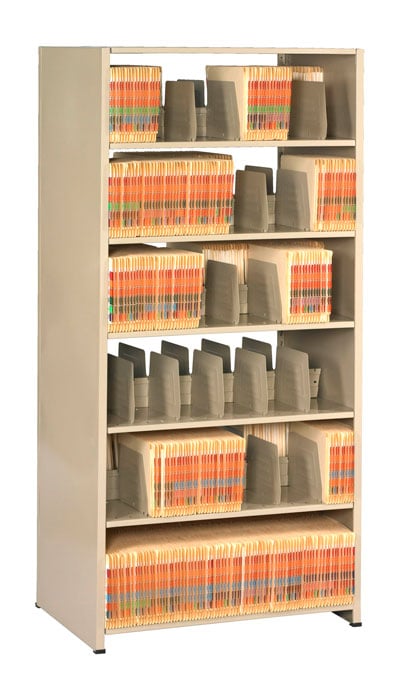 We are proud to provide Tennsco as our preferred shelving brand. Made in the USA, Tennsco produces high-quality and affordable open-shelf filing systems as well as other commercial and industrial storage products. Tennsco is your best choice for all of your onsite storage and filing needs.
Clients throughout southeast Louisiana and the Gulf Coast, including New Orleans, Covington, Slidell, and the surrounding areas, choose FileLink for their shelving and onsite racking needs.
If you are interested in discussing your unique shelving requirements, please complete the form on this page or give us a call today. We look forward to hearing from you.
---
We believe the best way to build a quality product is to be in control of the entire process…from raw materials right on through to customer delivery. And every step in between.
–Tennsco